FIIF Event: Artificial Intelligence in Industry – Networking seminar, Jan 27th, online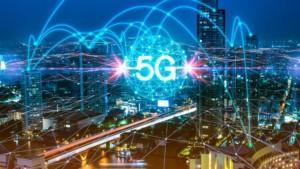 Nokia Technologies and DIMECC are leading a 3-year research project AISA to accelerate the adoption of AI and high-speed wireless communication (5G) by Finnish industry.  In this FIIF-seminar visions and early progress of AISA project are presented by the industry and academic partners. AISA ecosystem welcomes new partners to join the community.
AISA project focuses on taking AI-assisted situational awareness to the top of the industrial world.  The core partners of the AISA project are Nokia Technologies, Valmet Automation, Mirka, Insta Advance, Top Data Science, Ficolo and the Tampere University.
Thursday January 27th, 2022 at 12-15, at Teams (the face-to-face meeting at Platform6, Tampere is not possible due to covid restrictions).
Preliminary program:
12:00 Introduction to AISA joint project, Arto Peltomaa, DIMECC Oy
"AI for situational awareness", Emre Aksu, Nokia Technologies
"AI and Digital Twin architectures for Industry", Mika Karaila, Valmet Automation
"Dust free and digital future of surface finishing", Veli-Pekka Västi, Mirka
"Maturity model to provide better insight on AI needs", Juha Latvala, Insta Advance
"Decision automation and AI-based supervision", Kai Lehtinen, Top Data Science
"Ficolo – most sustainable Clouds & Colocation for AI", Vesa Lahti, Ficolo
"Video coding and edge computing", Prof. Pekka Jääskeläinen and prof. Jarno Vanne, Tampere University
Discussion and Q&A
15:00 Closing
Register to the event