Immersive AR instructions and other uses of XR in Industry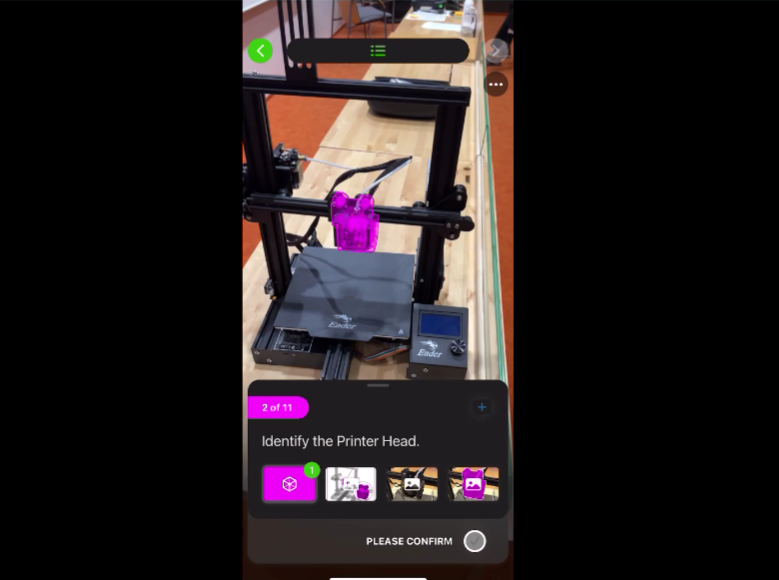 The FIIF Event XR in Industry presented various use cases. The presentation "Training for the Future: Immersive AR Work Instructions" by Juha Kanto and Marko Hannula from PDSVISION included a demo, how an inspection of 3D printer can be done with XR. The demo used the company's Vuforia Instruct application. In the demo, the inspector used HoloLens glasses and did the inspection of a 3D printer in 11 steps which were guided by different media, such as photos and graphics. The guidance material had taken four hours to make, so it does not need enormous efforts and skills.
Also the other presentations dealed with how XR can help with the challenges the industry is facing – challenges such as growing worker skills cap, ineffective training methods, evolving customer and user demands, negative perceptions of industrial work.
The presentations of the day (April 13th 2023) are available for partners through partner log-in.
"How to reduce costs and boost productivity with XR technology", CEO, Itzhak Pichadze, Frontline.io
"Industrial Metaverse", Mika Karaila, Valmet Automation
"XR Customer stories from Industrial and Medical manufacturers", Mikko Luukkonen, Softability
"Training for the Future: Immersive AR Work Instructions", Juha Kanto ja Marko Hannula PDSVISION