Extended reality is a disruptive technology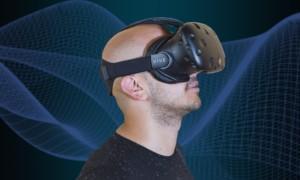 The FIIF Event on Extended Reality (AR/VR/MR/XR) in Industry gathered an extensive audience in Clarion Helsinki and online November 11th, 2021.
Use of XR in different industry applications is growing rapidly. It was seen by the presenters as a disruptive technology that will take over by time – at the latest by the time when the generation that played immersive games becomes to decisive positions at work.
But we're not quite there yet. Kari Peltola from Wakeone showed in his presentation "The underlying reality of industrial X realities" numbers from VAM Realities project, which conducted a survey for European SME manufacturing companies in 2020. Responses from 13 countries revealed that 60 % of the respondents' organizations Is not using AR or VR at the moment. Around 25 % reported that their company uses these technologies rarely or occasionally. On the other hand, 65 % of the respondents agreed that their company would use either AR or VR in the future.
The other FIIF Event presentations included "Industrial XR solutions" by Jaakko Mattila from Elomatic,  "Industrial work instructions revolutionized" by Pontus Blomberg from PDSVision, "Why does your company need an XR strategy?" by Mikko Alanko from Stereoscape and "IglooVision's virtual cylinder and Sensoryx's digital gloves" by Mika Nikander, TAMK
A few hints from the seminar:
Immersive technology alone does not do the trick, but content is the king!
Hololens 2 is a must to try!
Finland rules – for example Varjo VR headsets which are best in the world. (Helsinki XR Center can showcase both Hololens 2 and Varjo headsets on request.)