Industrial applications of drones (March 31st, 2021, Online)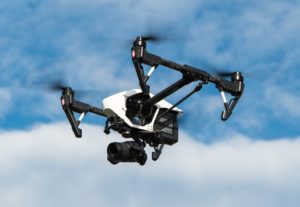 Industrial applications of drones, March 31, 2021 at 9:00 – 12:30, online, Teams
Even though drones are still in the infancy stage in terms of mass adoption and usage, they have already broken through rigid traditional barriers in industries which otherwise seemed impenetrable by similar advanced technological innovations. Increasing work efficiency and productivity, decreasing workload and production costs, improving accuracy, refining service and customer relations, and resolving security issues are a few of the top uses drones offer industries globally.
In this FIIF Event we will focus on industrial use of drones especially on various types of infra projects and construction sites for the purpose of accurate measuring, monitoring, and surveillance. We will also look at how images and other data collected by drones are processed for further use by designers, constructors, and customers.
PROGRAM:
The event starts at 9:00 with an introduction to FIIF.
9:15    Opening (Risto Lehtinen, FIIF Manager)
"Use of drones in improving situational awareness in infra projects", Tero Maijala, Infrakit Oy
"Drones, a step towards more automated AEC industry – with TAMK as a multidisciplinary partner", Kalle Tammi, Tampere Universities
"Take control of your worksite data", Lauri Hartikainen, Pointscene Oy
"TAMK drone projects", Antti Perttula, Tampere Universities
"Drones, future autonomous transportation method", Mika Nikander, Tampere Universities
"Current drone regulation for industrial operators", Esa Stenberg, Traficom
"How to apply fixed wing VTOL drone for large area monitoring", Markus Hohenthal, Lentola Logistics Oy
Discussion and joint Q&A
12:30  Closing
Register for the event