FIIF online data summit for built environment (October 6th, 2020, Online)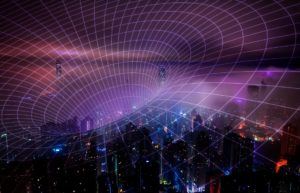 FIIF organizes with 6Aika community an online data summit for built environmet October 6th, 9-10:30, online. The event is held in Finnish and titled "Kiinteistödatasta lisäarvoa – käytännön esimerkkejä".
Alustava ohjelma:
09:00-09:10 Tilaisuuden avaus, Arto Peltomaa ja Jari Saukko
09:10-09.30 Taloautomaatiolla toteutettu algoritmipohjainen kysyntäjouston ja virtuaalivoimalaitoksen esittely. Integrio Oy, Timo Silver.
09.30-09.50 Miten 9000 asunnon kokonaisuus on hallittavissa keskusvalvomon kautta? VTS-Kodit, Jyrki Läärä.
09.50-10.10  Wapice WAISTO – älykkään kiinteistönhallinan uusi aikakausi Wapice, Panu Aho.
10:10-10.25 Keskusteluosuus ja päätös
Ilmoittaudu tilaisuuteen tästä linkistä