FIIF Event: Robot Operating System (Thursday, September 22, 2022 at 9:00-12:30, Tampere and Teams)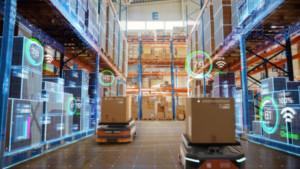 FIIF Event: Robot Operating System (Thursday, September 22, 2022 at 9:00-12:30, Tampere (Platform 6, Åkerlundinkatu 8) and Teams
The Robot Operating System (ROS) is a set of open-source software libraries for building robotic and AGV applications. ROS offers to developers across industries a standard software platform that will carry them from research and prototyping all the way through to deployment and production.  This seminar gives information about Finnish and international ROS success stories and future development visions. The seminar is organized in co-operation with FIMA and Robocoast EDIH.
Program
9:00 Opening / Risto Lehtinen, FIIF Manager
"ROS as an enabler – from Finnish center of excellence to global field and service robotics markets"
Mika Vainio, GIM Robotics
"Case Mitsubishi Logisnext AGVs: ROS in perception-based local navigation"
Anna-Kaisa Repo, Mitsubishi Logisnext Europe
"ROS in Finnish robotics: Solteq Robotics use cases"
Timo Kupsa, Solteq Robotics
(tauko klo 10:45 – 11:00)
"ACROBA – Conncet & produce through agile production"
Kai Salmela, Prizztech
"ROS experiences in education and research"
Toni Aaltonen, Satakunta University of Applied Sciences
"ROS utilisation as a component in AGV applications"
Jouni Sievilä, Navitec Systems
"VAMOS ecosystem – Autonomous mobility in smart spaces"
Tomi Kankainen, DIMECC
Discussion and Q&A
12:30 Closing
Register to the event here.