FIIF Event: Learn everything about Finland's EDIHs! (Thursday, June 16, 2022 at 9:00-12:30 in Helsinki and online)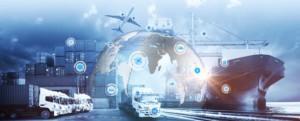 FIIF Event: Learn everything about Finland's EDIHs! (Thursday, June 16, 2022 at 9:00-12:30 in Helsinki and online)
European Digital Innovation Hubs (EDIHs) are part of the EU's new Digital Europe Programme. They function as service points that boost digital investments and the digitalization of SMEs. EDIHs provide access to technical expertise, experimentation, and possibilities to 'test before invest'. They also provide innovation services, such as financing advice, training, and skills development that are needed for a successful digital transformation.
The Europe-wide network of EDIHs will be partially funded by EU and the Member States. In Finland, the Ministry of Economic Affairs and Employment organized an open call and selected eight EDIH candidates to apply for a maximum of four EDIH instances in Finland. The selection process is expected to be completed in late May. The aim is to finalize the funding contracts during the summer so that the selected EDIHs can start their three-year operations in September 2022.
In this event Finland's newly selected EDIHs present their plans and service offerings. It will be a hybrid event, with the physical part taking place at Teollisuuskeskus (address Eteläranta 10, Helsinki). Detailed program will be finalized closer to the event.
Register to the event.