FIIF Event: CyberFactory#1 dissemination event (June 9, 2022 Helsinki (Bank) and online)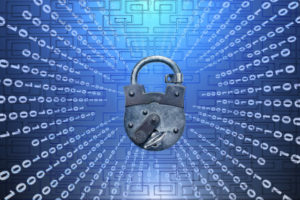 CyberFactory#1 dissemination event
Hybrid event: Physical part in Bank, Helsinki (Unioninkatu 20), online part in Teams
9:00 Opening
Welcome and opening of the event Risto Lehtinen, FIIF
Setting the Scene Pekka Yli-Paunu, Kalmar
Developing the cybersecurity and resilience capabilities of Factories of the Future (FoF) in the CyberFactory#1 project Jarno Salonen, VTT
Developing and using a Digital Twin of a decentralized robot fleet Linda Feeken, DLR + Matthias Glawe, Airbus DE
Factory of the Future Optimization: Human and Process Perspectives, Diogo Santos, SISTRADE
Asset tracking, traceability and predictive maintenance in Vestel's shop floor, Ilhan Kaya, VESTEL Electronics
Development of Cybersecure Architecture to improve Cyber Resilience, Jari Partanen, Bittium
Comments to the presentations
Joint discussion and Q&A
12:30 End of event
Register to the event here.
The CyberFactory#1 (2018-2022) project aims at designing, developing, integrating and demonstrating a set of key enabling capabilities to foster optimization and resilience of the Factories of the Future (FoF). The project includes 29 partners from seven countries and addresses the needs of pilots from Transportation, Automotive, Electronics and Machine manufacturing industries around use cases such as statistical process control, real time asset tracking, distributed manufacturing, and collaborative robotics.
The Finnish consortium partners include Bittium, High Metal, Houston Analytics, Netox, Rugged Tooling and VTT  and the project core themes are optimization, cybersecurity and resilience.
Bio + presentation description

Jarno Salonen is a Senior Scientist in the Applied cybersecurity research team at VTT. He is VTT's project manager, WP leader and the Finnish country coordinator of CyberFactory#1 and has a professional background of over 20 years in making the digital world a better place for ordinary users especially in the areas of cybersecurity, privacy, resilience and the development of digital services.

Jarno will present the CyberFactory#1 project objectives and structure, focus on R&D work in the project done for FoF resilience and showcase some examples about the work done by the Finnish partners.

Linda Feeken is a researcher in the institute "Systems Engineering for Future Mobility" of the German Aerospace Center (DLR). She is DLR's project leader and leader of the simulation and modeling workpackage of the CyberFactory#1 project. After receiving a master's degree in Mathematics, Linda is investigating concepts for collaborating automated systems with special interest in game-theoretic approaches for the last five years.

Matthias Glawe is a Senior OT Security Architect and research engineer at Airbus CyberSecurity in Germany. He is Airbus CyberSecurity's project leader in Germany, WP leader and German national coordinator. Having 15 years background in IT, OT and Security  he is working on establishing OT Security in today's production as well as working on OT Security concepts for the Factory of the Future.

Linda and Matthias will give a short overview about the CyberFactory#1 modeling and simulation activities and present the development and application of a digital twin for a fleet of automated robots as part of the work done by the German partners.

Diogo Santos is the Technical Operations Manager of the Applied Research and Innovation Department of Sistrade, Software Consulting S.A. Graduated in Computer Sciences (2018) and Msc in Information and Knowledge Systems (2021), in Instituto Superior de Engenharia do Porto – Portugal. He has a background as a researcher in areas such as CyberSecurity, Industry 4.0 and Data Management.

The Cyberfactory#1 project focuses key developments in the FoF Optimization in what concerns to the human and process perspectives in industrial environments. In this session, these developments will be presented and discussed, having as a base the Portuguese consortium participation.

Ilhan Kaya, Ph.D. obtained B.S. degree from Electrical and Electronics Engineering from Bilkent University, Ankara  in 2000.  He received a M.Sc.  in Computer Engineering from Boğaziçi University, Istanbul in 2004. He completed his Ph.D. degree in Computer Engineering at University of Central Florida, Orlando, FL in 2013. Since 2014 he works as a researcher and as a software architect in different software development groups and a project manager for international research projects (Virtuose, E3, Health5G, IoD,  IS4SE,  IEoT and DAIS) at Vestel Electronics, Manisa, Turkey. He has also been an adjunct faculty in computer science department at Ozyegin University, Istanbul.

Ilhan is going to talk about the real time asset tracking, traceability and material consumption capabilities for the PCBA machines for efficiency increase in the shop floor. In addition, he  will be explaining predictive maintenance efforts for the plastic injection machines for plastic components of the consumer electronics and white goods in Vestel premises.

Jari Partanen is the Director, Head of Quality, Environment and Technology Management at Bittium. The target of Bittium´s Cyberfactory#1 project has been to create a consistent and secure information architecture, processes and information tools which enable real-time, partnered manufacturing and deliveries including various product support services and related information tools. Specific challenges arise from the high security requirements of the whole development and manufacturing chain through the long lifecycle of the products.

During the presentation Jari will highlight the importance for development of cyber secure architecture and its implication as well present an approach how cyber security risks have been simulated with help of Digital Twin and advanced simulation tools such as Airbus CyberRange.  Jari Partanen has been active researcher with much over 20 peer-reviewed publications. Research interests include topics like continuous improvement of software development practices, innovation exploitation methods, mass customization techniques and recent years various cybersecurity related topics as well.