Extended Reality (AR/VR/MR/XR) in Industry (November 11th) online and Helsinki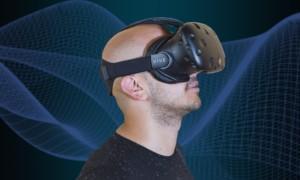 The FIIF Event Extended Reality (AR/VR/MR/XR) in Industry is organized November 11th 9:00-12:30 at Clarion Helsinki (Tyynenmerenkatu 2) online (Teams)
Extended reality (XR) is an emerging umbrella term that encompasses immersive technologies, such as augmented reality, virtual reality, and mixed reality.  The increasing demand for reducing the distance between people and richer visual content is driving market demand. Use of XR in different industry applications is currently growing rapidly.
Program
"Industrial XR solutions", Jaakko Mattila, Elomatic
"Industrial work instructions revolutionized", Pontus Blomberg, PDSVision
"IglooVision's virtual cylinder and Sensoryx's digital gloves", Mika Nikander, TAMK
"TBD", Kari Peltola, Wakeone
"Why does your company need an XR strategy?", Mikko Alanko, Stereoscape
Register to the event here.