FIIF event on "Digital business modelling workshop" (Helsinki)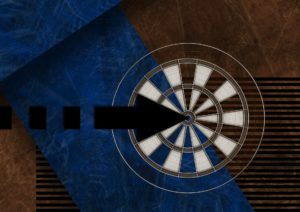 "Digital business modelling workshop" w/ Taival Advisory in Helsinki (Date and place to be announced later)
 In April 2019 we held a FIIF event with the title "Digital business models". The event was highly popular, so we decided to continue our business modelling journey with Taival Advisory also this year. In 2020 FIIF and Taival Advisory organize a hands-on workshop on how to identify, plan and execute business digitalization and transformation initiatives.
Place: Helsinki
The agenda is as follows:
8:30               Registration starts
9:00               Opening
Introduction to business modelling
Case presentations
Individual and group work with tools and templates
Reflections and joint discussion
12:30             Closing
The ideal participant in this workshop is an executive or a senior manager from an SME that has already taken the first steps in digitalizing its business model and operations. As we want to keep the workshop highly interactive, the number of participants is limited to 20.
This event is facilitated by Michael Hanf (Taival Advisory Oy).
Register for the event here.